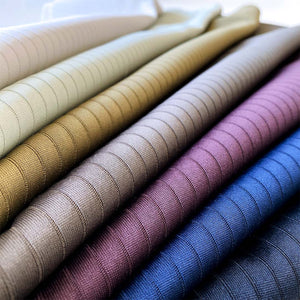 Textile Curation from Japan
TOKYO, Fashion, Techology, Culture, Essence of Japan.
Curating the textile
To be the best fashion consierege from Japan.
Our Experience enable to curate the best out of the textile universe.
Our Creation, Sourcing networks, trend in the industry are reflected to our collection.
Sustainable sourcing is available in our online textile studio.
Our Sustainable Measures
LIFE WITH EARTH
TAKISADA NAGOYA
strives to provide sustainable products and services,
Based on our vision "Smile for everyone even after 100 years".
You can source sustainable stock fabric from here.
Any quantity from our stock service
2,500+ WHOLESALE FABRIC 40,000+ COLORS FOR CHOICES
The POWER of TAKISADA-NAGOYA